Our goals are:
To connect students with diversity backgrounds with each other
Being a point of contact for students who have questions about diversity
Create awareness for the respective diversity intersections
Provide a forum for exchange and elaboration of specific diversity issues through the different intersections
Cooperation and exchange with the ZHAW Diversity Office
The Q+ is the LGBTQIA+ intersection of the Diversity Commission. We are committed to equality for all LGBTQIA+ students and staff at the ZHAW. We represent queer issues in the university policy and want a barrier-free university for all queer people. Education, awareness-raising and networking are important points in making the ZHAW more LGBTQIA+ friendly.
You can find more information about LGBTQIA+ at the ZHAW on the intranet.
Information on name and civil status changes can be here.
The ZHAWomen intersection deals with the topic of feminism. Awareness-raising regarding discriminatory aspects in the CV, in everyday life and at political level are discussed, reflected upon and intervened in if action is needed. Within this setting, students have the opportunity to make an active contribution, to network and to exchange ideas. Among other things, events on the topic of feminism are organised and carried out. The interdisciplinary cooperation with the Diversity Unit is included.

zhawomen(at)alias-zhaw.ch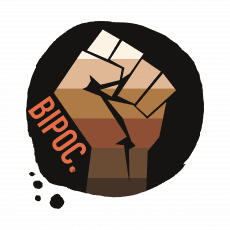 The newly founded BIPOC (Black, Indigenous and People of Colour) intersection is here to address the concerns of students who are part of a group that may be affected by racial discrimination. For example, university content that is discriminatory or stereotyping is discussed. Networking, awareness-raising and education should occur within the intersection, students and the ZHAW internal offices, such as the Diversity Office.